Published in the UK, Airsoft Action is sure to be of interest, whether you're already an airsoft player, or are just interested in this sport / hobby which continues to grow by leaps and bounds in both popularity and respect.  Airsoft Action brings the best and broadest coverage of all things airsoft related every month.
Besides the usual gun and equipment reviews, site and event reports, video game reviews and real-deal skills and equipment features, the upcoming December issue of Airsoft Action features an in-depth look at the development and deployment of PenCott camouflage.  By the way, that's former US Navy SEAL sniper, "Top Shot" expert and Tactical Insider, Craig Sawyer featured in the main photo (Craig's wearing the 2-piece sniper suit from SOD Gear – photo by Cole Wellendorf).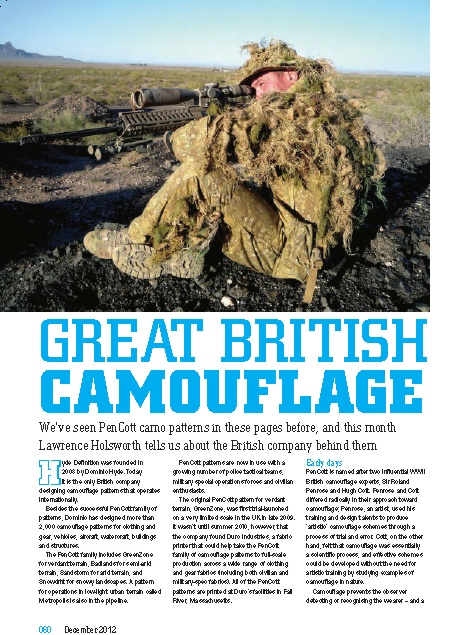 Click on the link below to read the article (or pick up a copy of the magazine):
Check out Airsoft Action online and on Facebook.