PenCott Mission Critical Camouflage
Wherever you operate, we've got you covered!
"Camouflage… is a matter of life and death – of victory or defeat" – Sir Roland Penrose, 1940
Key Features of the PenCott® patterns
3-in-1 / 360° pattern geometry: the inclusion of large, medium and small fractal shapes makes the patterns effective at close, mid, and long range – and, because of its non-linear orientation, the pattern is fully effective whether the wearer is standing, kneeling or prone.
Depth + Blending + Disruption: the combination of multi-sized shapes, high-difference boundary layers and a hypoacuitively dithered micro-pattern creates the illusion of depth, whilst also disrupting the shape of the wearer and blending into the environment.
Natural tones and textures: the complex organic pattern texture, combined with environmentally matched colors, delivers superior concealment across a wide range of terrain.
The PenCott® family is the culmination of years of independent scientific research and development by Dom Hyde in the UK.
Dom's lifelong interest in camouflage led him to intensively study the subject from a wide range of different approaches, including:
the natural camouflage of mammals, reptiles, fish, and birds
historical and contemporary camouflage patterns with proven effective designs
current fabric printing methods and technologies and commercial capabilities
Gestalt psychology and the way the human optic system perceives colors, shapes and textures
Building on his accumulated bank of knowledge, around 2005 Dom set himself the task of developing the most effective modern camouflage geometry possible. After several years of independent effort, of designing scores of pattern iterations, and testing dozens of prototypes in the natural environment, he developed the ground-breaking hybrid digital camouflage pattern that became known as PenCott.
The PenCott pattern geometry is so effective because it combines false edges for superior shape disruption (high-difference colour boundaries) as well as the illusion of 3D depth through texture matching techniques (hypo-acuitive dithering). The result is a hybrid combination of micro, midi, and macro fractal elements with both blending and disrupting camouflage properties.
Originally developed for verdant temperate and tropical environments, further colorways of the PenCott geometry have since been developed for arid, semi-arid, woodland, scrubland, high plains, riverine, undersea, and snow covered environments – as well as colorways intended to provide a distinctive look for IFF purposes.
Military special operations units use PenCott® patterns for their concealment performance, as well as because of additional OPSEC benefits.
Law Enforcement special teams use PenCott® patterns because they're not standard-issue military patterns, and therefore aren't mistaken for soldiers or for looking too aggressively militarized.
We have developed alternative colorways and re-scaled versions for national forces looking to achieve highly-effective advanced camouflage performance.
Film and TV productions such as 'HALO: Nightfall' and 'House of Cards' have used PenCott® patterns for their unique and distinctive look on-screen.
Airsoft and Paintball players use PenCott® because the pattern's exceptional concealment performance at close range enables them to evade detection and gain the element of surprise.
The PenCott® series is named after two WWII British camouflage pioneers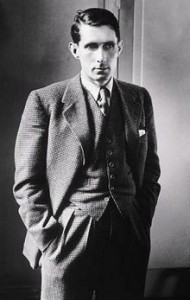 Despite being a Quaker, and therefore a pacifist, Surrealist painter Penrose put his skills in abstract art to practical use during the Second World War as Senior Lecturer at the Eastern Command Camouflage School in Norwich, and at the Camouflage Development and Training Centre (CDTC) at Farnham Castle, Surrey.  In 1941 Penrose wrote the Home Guard Manual of Camouflage, which provided accurate guidance on the use of texture, not only colour, especially for protection from aerial photography.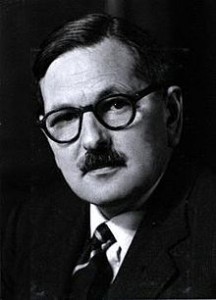 The zoologist Dr Hugh Bamford Cott was a skilled photographer and scientific illustrator, as well as an authority on camouflage, both natural and military. During the Second World War,  Cott worked with the British Army in Europe and in the Middle East, helping to influence War Office policy on camouflage. Cott likened the functions of military camouflage to those of protective colouration in nature and his book 'Adaptive Colouration in Animals' (1940), was the major textbook on camouflage in zoology of the twentieth century.
What is better about PenCott®:
concealment at all typical engagement distances
concealment at much closer distances than other patterns
concealment in multiple environments
complex, organic-looking pattern, confuses and disrupts visual processing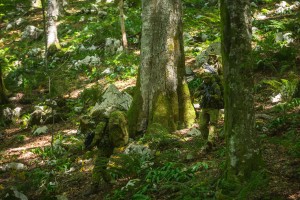 For verdant temperate, tropical and semi-tropical terrain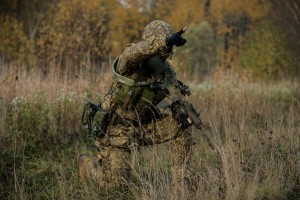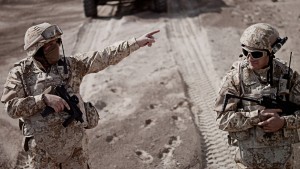 For arid, scrubland, barren and desert terrain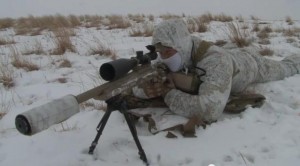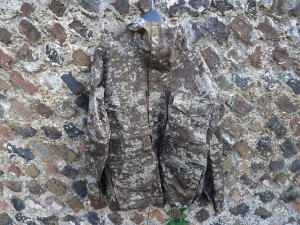 For built, industrial, subterranean, and temperate rocky / above-the-treeline environments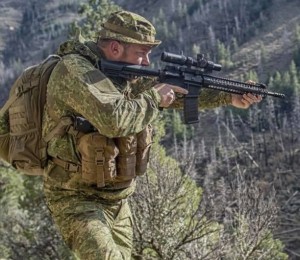 For drier / semi-verdant mixed woodland and bush environments. Currently licensed exclusively to Helikon-Tex and Direct Action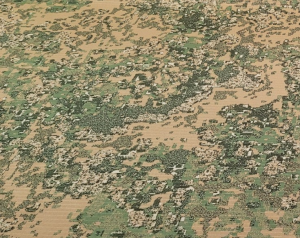 For North American mixed woodland and brush environments. Currently available only from 0241 Tactical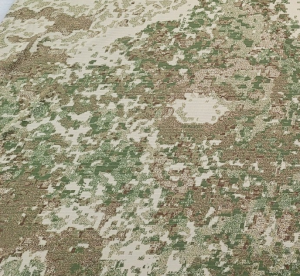 For North American high plains, semi-desert and scrub brush environments. Currently available only from 0241 Tactical
Our 'skunk works' R&D efforts have developed different variations of the PenCott pattern for specific environments – such as the tropical riverine and coastal regions colorway below. Contact us for licensing and/or printing options.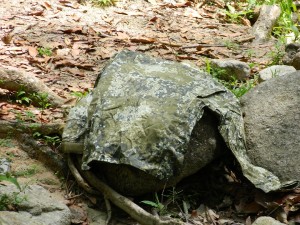 PenCott® was the first family of modern camouflage patterns released onto the commercial market, and its effectiveness has been proven with thousands of users around the world.