PenCott Mission Critical Camouflage
Wherever you need to operate, we've got you covered
"Camouflage… is a matter of life and death – of victory or defeat" – Sir Roland Penrose, 1940
Effective camouflage defeats the ability of an observer to detect or recognise the shape and form of the wearer.
In modern operations military personnel need their personal camouflage to be effective in multiple types of terrain within any given environment, and as they encounter different scenarios over the course of a single mission.
Therefore, even a split-second reduction in detection or recognition can mean the difference between mission success or failure.
That's why we call PenCott® – Mission Critical Camouflage.
Designed by Dom Hyde, the PenCott® patterns are a range of camouflage colourways for multiple environments featuring a unique, hybrid, 3-in-1 pattern geometry that is more organic and natural-looking than typical digital patterns – and provides superior concealment at close, mid and long ranges.
Dom's lifelong interest in the art of concealment – having experimented with different camouflage techniques and patterns since childhood – has led him to design over two thousand camouflage patterns for clothing, vehicles and infrastructure installations.
If your camouflage doesn't conceal you…
When he set out to develop what became the PenCott® family of patterns, Dom was motivated by the need to overcome the deficiencies of most standard-issue military camouflage patterns – deficiencies that compromise concealment performance and could very well cost someone their life.
In his opinion what was needed was a radical re-examination of the problem and an innovative, hybrid design – not an imitative or simplistic approach.
Furthermore, according to the Gestalt theory of visual psychology, humans unconsciously attempt to make sense of visual stimuli by looking for differences and similarities of size, shape, positioning, contrast or colour in the environment. Therefore, Dom opted to pursue a hybrid, high contrast, and coincident-disruptive pattern design.
Try something different…
Dom examined the challenges of concealment from many points-of-view, studying the natural camouflage of all manner of living creatures, analysing contemporary design and market trends, and looking back at effective historical patterns to identify key features and elements that work particularly well.
Cross-referencing this bank of knowledge with the most frequently found colours in nature, together with data relating to operating environments and tactics, and after several years of independent research, analysis, development – creating hundreds of pattern iterations, trialing over two dozen examples in natural environments  – Dom developed a pattern geometry that was more effective and more adaptable than anything else currently available.
What he ended up with is a ground-breaking, natural-looking, hybrid digital pattern that combines false edges for superior shape disruption  (high-difference colour boundaries) with the illusion of 3D via texture matching techniques (hypo-acuitive dithering) in order to create a complex pattern that is better able to effectively protect the wearer from detection and recognition at multiple ranges – which is what wearing camouflage is supposed to be all about.
The original pattern was optimised for temperate and tropical environments, and was later named PenCott-GreenZone™
Over the course of the next two years, further environmentally-adapted variations based on the common pattern geometry were developed: the BadLands™, SandStorm™ and SnowDrift™ colourways, and all are now  in production on several different mil-spec quality fabrics.
Get the edge
PenCott® patterns have been proven effective with many users around the world, and the list of leading tactical gear and clothing manufacturers that offer PenCott® camouflage patterns in their product portfolios continues to grow.
What is better about PenCott®:
improved concealment at all typical engagement distances
improved concealment at much closer distances than other patterns
improved concealment in multiple environments and terrains
improved concealment over currently-available patterns
The PenCott® series is named after two WWII British camouflage pioneers – Sir Roland Penrose and Dr Hugh B. Cott: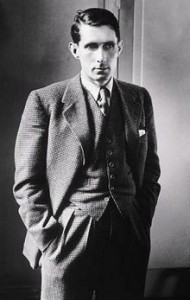 Despite being a Quaker, and therefore a pacifist, Surrealist painter Penrose put his skills in abstract art to practical use during the Second World War as Senior Lecturer at the Eastern Command Camouflage School in Norwich, and at the Camouflage Development and Training Centre (CDTC) at Farnham Castle, Surrey.  In 1941 Penrose wrote the Home Guard Manual of Camouflage, which provided accurate guidance on the use of texture, not only colour, especially for protection from aerial photography.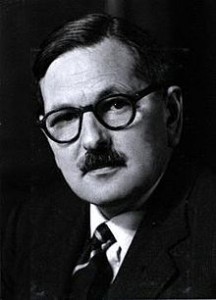 The zoologist Dr Hugh Bamford Cott was a skilled photographer and scientific illustrator, as well as an authority on camouflage, both natural and military.
During the Second World War,  Cott also attended the CDTC in Surrey. He then worked as a camouflage expert for the British Army in Europe and in the Middle East, helping to influence War Office policy on camouflage. Cott likened the functions of military camouflage to those of protective colouration in nature and his book 'Adaptive Colouration in Animals' (1940), was the major textbook on camouflage in zoology of the twentieth century.
Penrose and Cott differed radically in their approach toward camouflage. Penrose, as an artist, used his training and design talents to produce camouflage schemes through a process of intuition, trial and error.  Cott, on the other hand, felt that camouflage was essentially an analytical/scientific process and that by studying examples of camouflage in nature, effective schemes could be developed without the need for artistic training.
At Hyde Definition we recognise that both approaches have their merits and need not be mutually exclusive. Our PenCott® pattern family reflects the combination of these different factors by blending leading-edge digital camouflage science and technology with an artistic approach to creating organic and naturalistic looking shapes and tones. So who better to name it after than these two stalwart pioneers of the craft?