SIERRA-313 have reworked the famous short-brimmed, "recce"-style bush hats worn by UK and South African Special Forces, and come up with a unique and improved design of their own.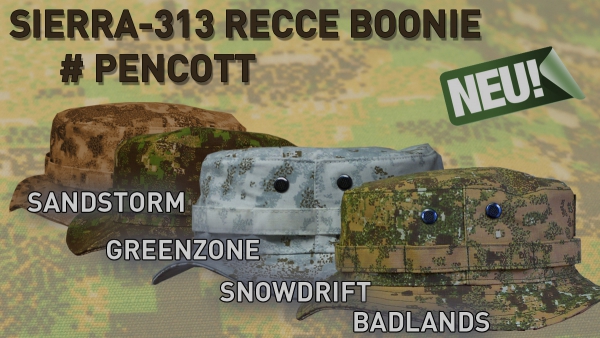 The SIERRA-313 Recce Boonie features a preformed short brim, a cloth foliage loop that goes all around the hat, 2 ventilation eyelets on each side, a patch of loop fastener for affixing "cat eyes", a map/ID pocket inside the crown, and a special "signal red" band sewn into the inside of the crown for emergency signaling purposes.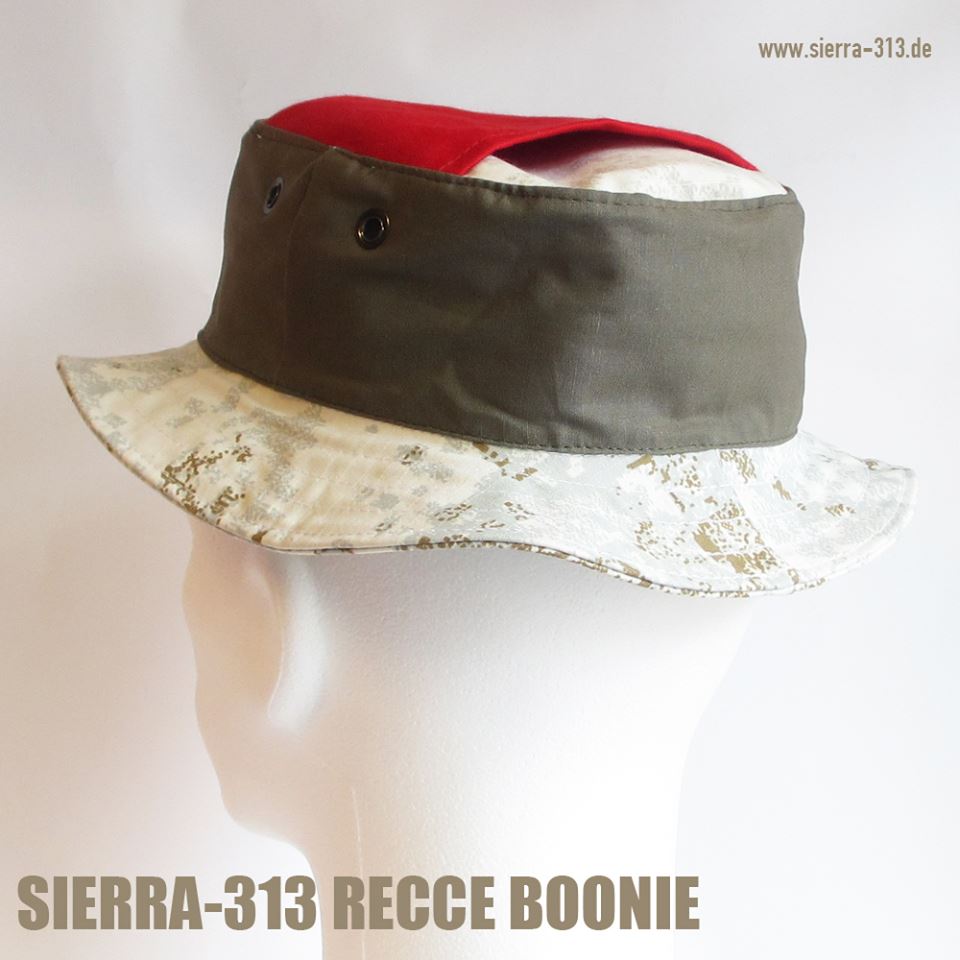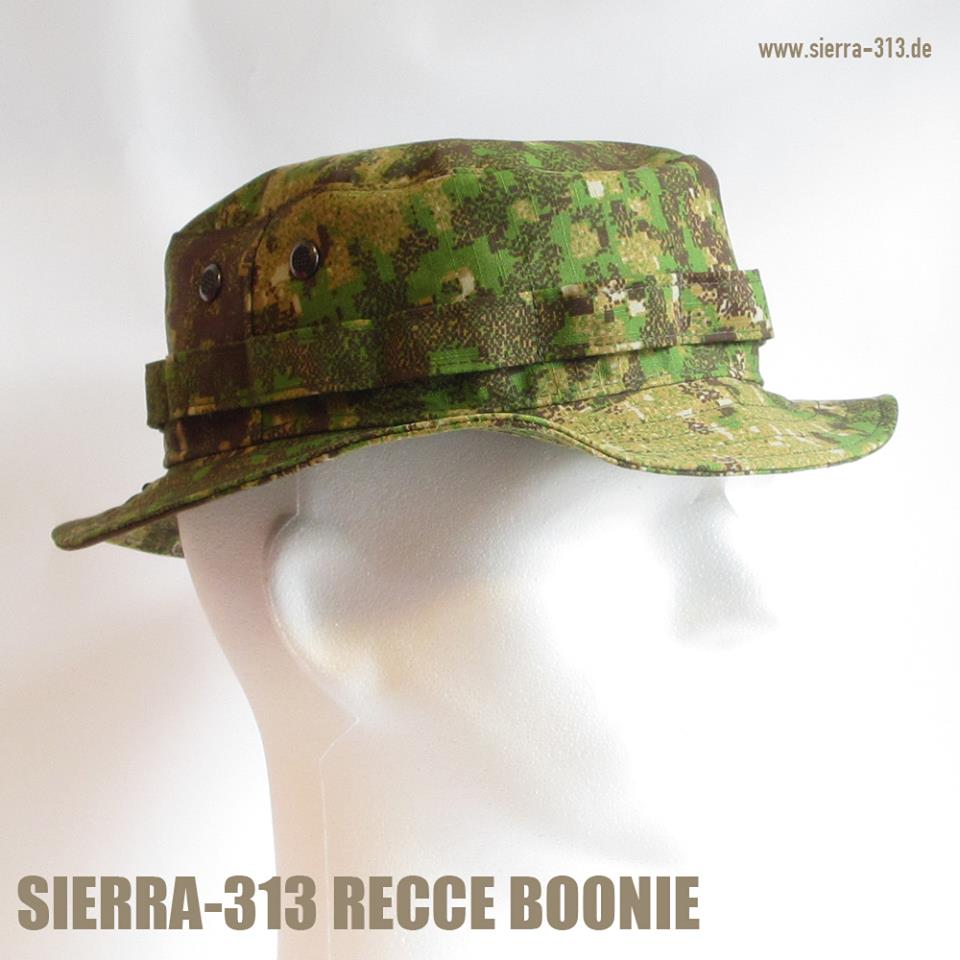 Get them here – be sure to "like" SIERRA-313 on facebook as well.
And don't forget – SIERRA-313 also has PenCott nametapes too!