The good folks at UVR Defense Tech have been conducting some independent experiments with samples of our GreenZone and Badlands printed NyCo ripstop fabrics, and they kindly sent us a few photographs recently showing some of the results of their work.
UVR Defense Tech holds a US patent for "camouflage in the near-Ultraviolet spectrum" and their UVRC product range is the only camouflage system designed for the near-ultraviolet spectrum.  UVR Defense Tech was formed around the need to address the threat created by the availability of inexpensive, UV-imaging equipment that has made near-ultraviolet camouflage a necessity for the modern battlefield.
In the photo below we see the results using PenCott-Badlands. The left panel in each image has been covered with PenCott-Badlands that has treated with the patented "UVRC-A 7%" from UVR Defense Tech.  "UVRC-A 7%" is a permanent micro-thin nano-particle film that is transparent to the visible and near-IR wavelengths, but reflects an amount of ultraviolet light consistent with the environment. In this example, the UVRC-A 7% treated fabric blends with the natural foliage that reflects up to 7% of the ambient ultraviolet light.
From top to bottom, the images show – Visible Light, near-IR, and near-UV (left panel treated with UVRC-A 7%, right panel untreated):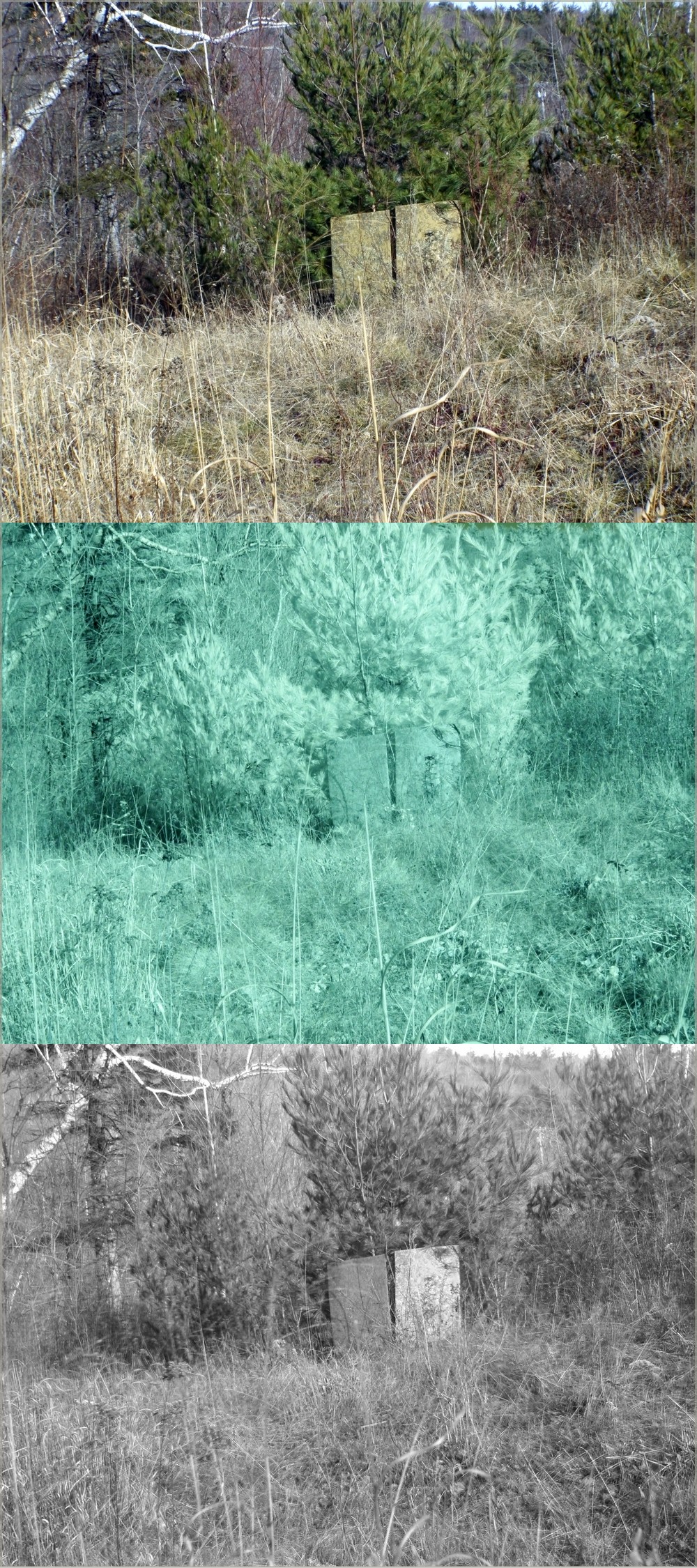 In this sequence we see panels of Badlands photographed at a range of 40 metres (left panel treated with UVRC-A 7%, right panel untreated):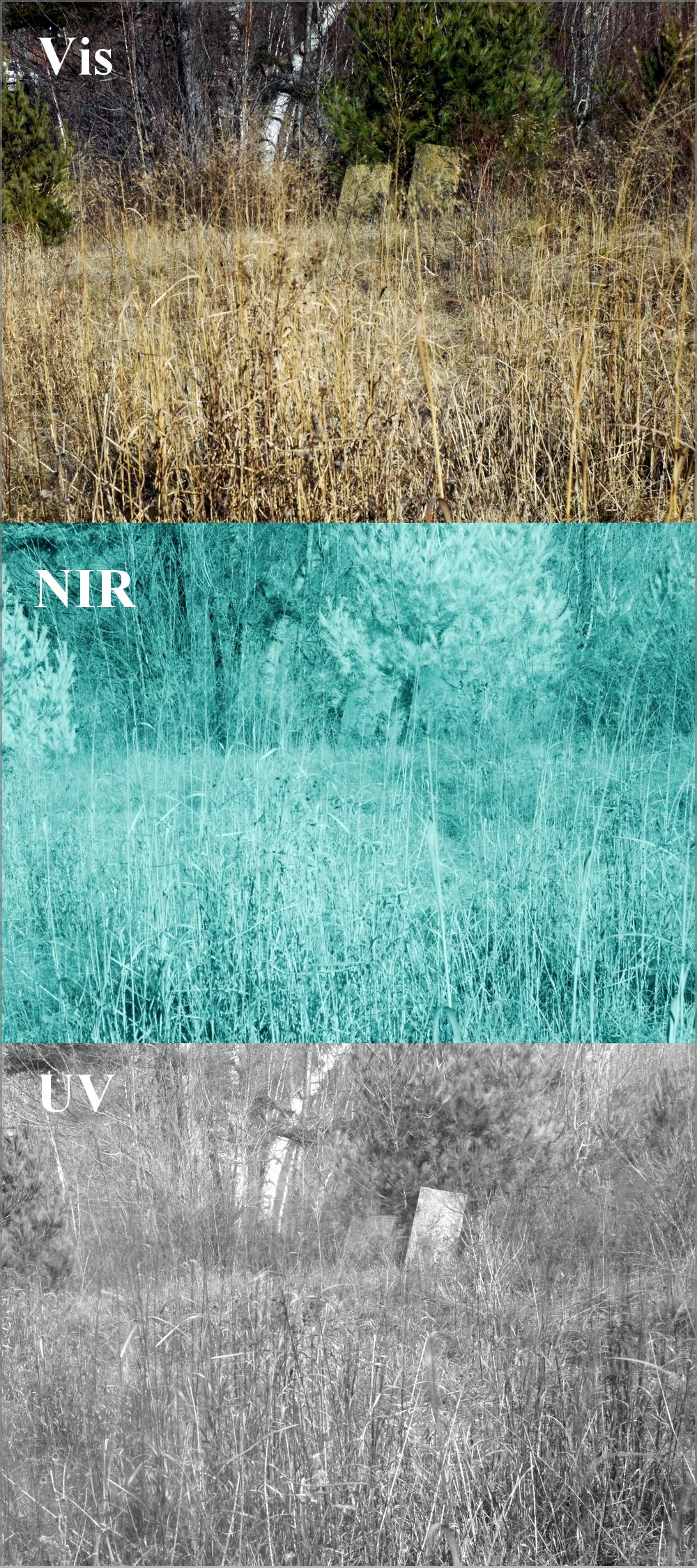 And finally, in this photo we see a swatch of GreenZone NyCo fabric photographed close-up in the near-Infra-Red spectrum, with a leaf from a bush placed on top to show the comparative amount of IR reflectance from each.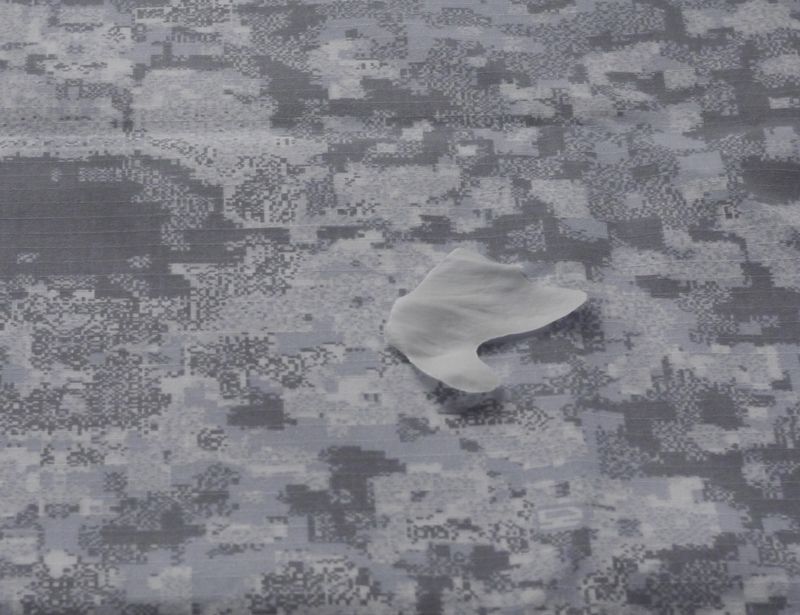 For more information about the full range of UVR Defense Tech's near-Ultraviolet solutions, visit their website at:  www.uvrdefensetech.com