Arizona-based Whiskey Two-Four Paintball and its sister brand QP Gear have been busy building up an impressive portfolio of clothing and equipment featuring PenCott camouflage.  Many of their products are really unique and innovative and between the two brands they cover the full spectrum of paintball, airsoft and real-steel pursuits.
You can see their paintball and airsoft orientation loud and clear in their Stashable Lightweight Utility Tunic (or "SLUT" for short), which is designed to be thrown on over your regular clothes to provide a quick, comfortable camouflage coverall in a handier configuration than a typical set of overalls.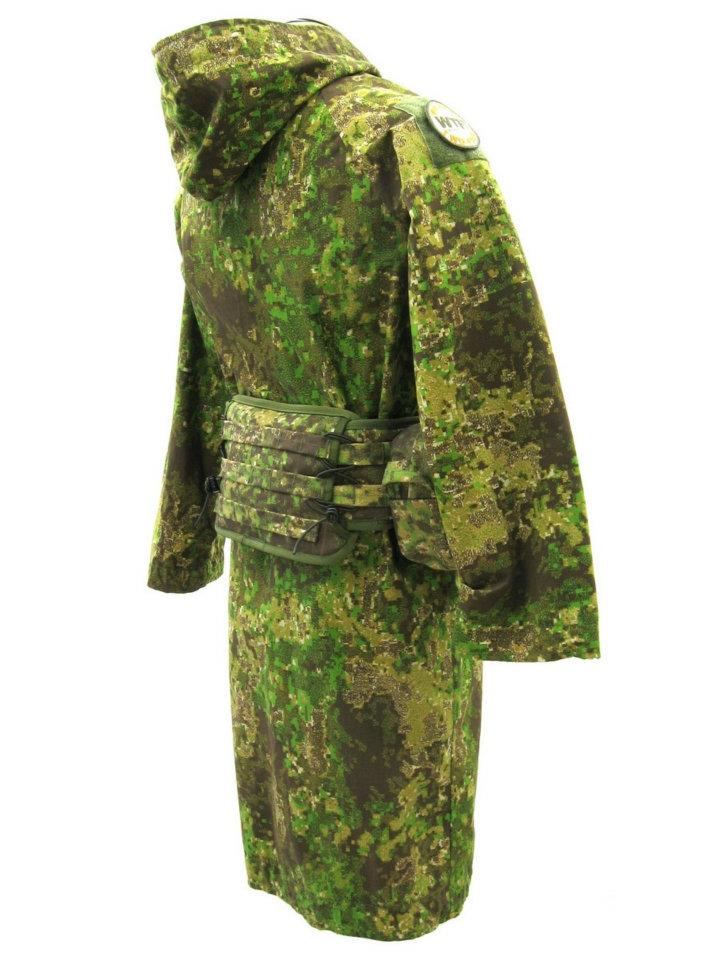 Pictured on the GreenZone SLUT above is WTF's SPECTRE battle belt in GreenZone.  The Spectre is fully adjustable and features an articulated 3-part build to provide a more comfortable and stable fit for carrying your sub-load and/or secondary armament.  The Spectre is made from 1000D Cordura nylon with matching PALS webbing made from 500D Cordura nylon, and also features WTF's exclusive 3D airmesh backing for ventilation and padding.
Also on the gear front, WTF offer several different types of modular combat vests.
In their clothing line, WTF offer two types of combat shirt; one in a pullover style, and one with a hood and 1/4 length zipper – which can also be made with foliage loops for users who want an added level of concealment – and most recently WTF has also added trousers in a basic pull-on style.
QP Gear:  Whiskey-Two Four have taken some of the suitable products from their paintball/ airsoft portfolio, put them on steroids, toughened up their construction where needed and forged a line of custom gear for the "quiet professional".
Every piece of QP Gear kit comes with a lifetime warranty – which means that should your QP Gear ever fail for any reason, the company will repair or replace it free of charge (all you have to do is send it back to them)!
In addition to MOLLE platforms, vests and rigs, QP Gear also provides all of the pouches to go with them.  Such as the 556 Flat Front Shingle in Badlands pictured below.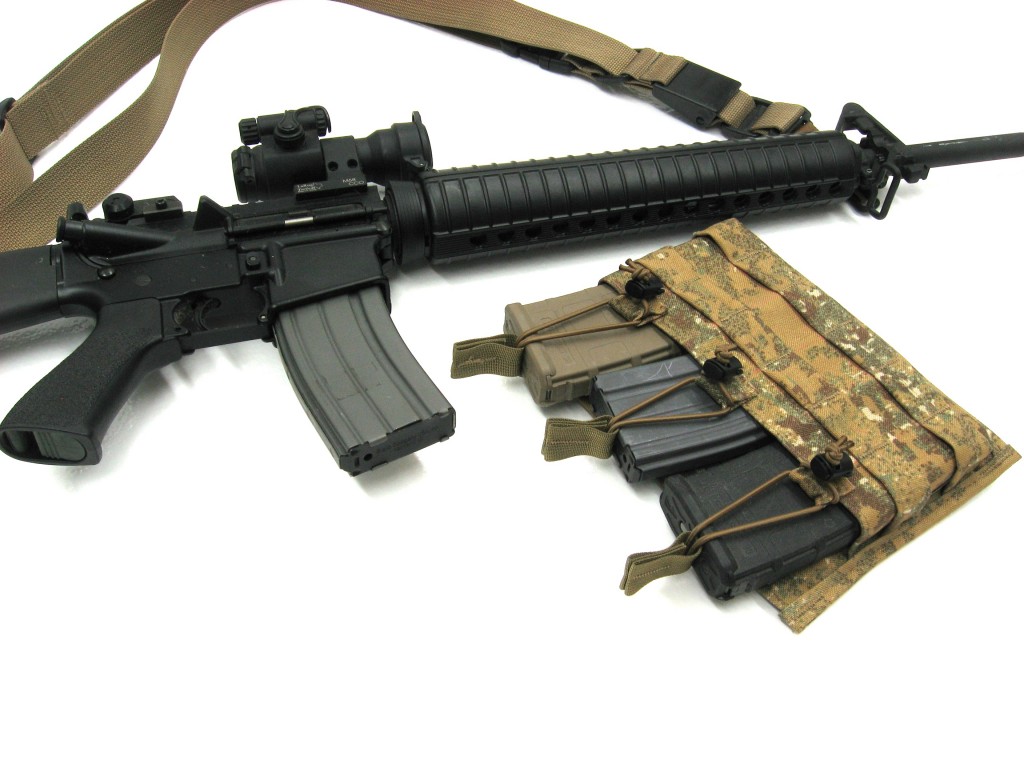 For more information, and a lot more products, visit the WTF website and Facebook page.  And check out the QP Gear website and Facebook page for real-steel level products.